Faith and spirituality on the campus
living and studying in Friedensau has a spiritual dimension; this makes it possible to reflect on the fundamental values of life alongside the demands of studying, and is the doorway to an encounter with God.
"Faith in God is like the eternal beginning of a love: silence." (Jean Giraudoux) Moments of inner contemplation, of letting go and being silent, of listening and reflecting give orientation beyond the present instant. The university seeks to encourage the experience of faith with services, prayers and spiritual guidance, and invites students to get involved and make their faith count.
Following the motto "Living faith together", the university has a "Spiritual Masterplan" giving insight into the foundations of its spiritual offerings, which are based on the core idea: "Finding God, being human, preparing for service – living and studying at an Adventist university".
Spiritual Masterplan of Friedensau University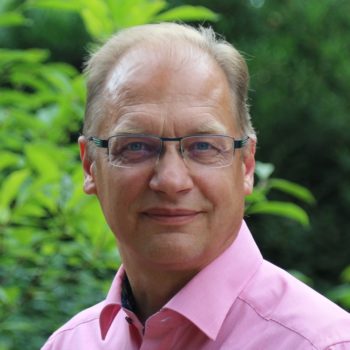 Dittmar Dost

Diplom-Theologe (graduate theologian)
Chaplain
Telephone: +49 (0) 3921 916-195
Fax: +49 (0) 3921 916-201
Email:
An der Ihle 5
39291 Möckern-Friedensau