­125 Years­ Friedensau
Looking back. 125 years of Friedensau Adventist University are a good reason to celebrate. During the whole year of 2024 we are going to look back and  look forward. Therefore we are planning many highlights for you to join. The different events further below will constantly updated. You are warmly invited!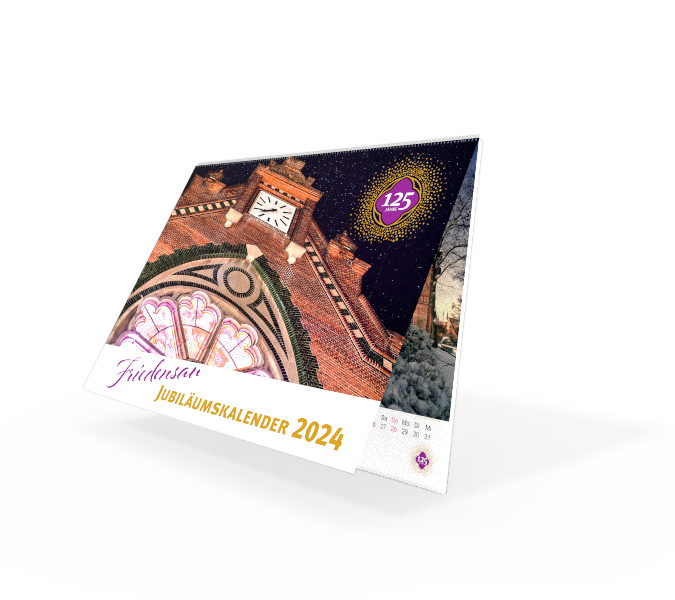 Anniversary Calendar
With Friedensau through the year. Discover the beauty of Friedensau through the changing seasons with the Friedenau Anniversary Calendar 2024. Twelve beautiful impressions make this calendar a real eye-catcher. In addition, all dates from the anniversary year are included in the calendar. Thus you have at any time the overview, which events take place in Friedensau. The calendars are available for 10 euros in the university library.