­Erasmus+­
The European exchange programme Erasmus (European Community Action Scheme for the Mobility of University Students) is an exchange programme developed by the European Union in 1987 which gives students the opportunity to study abroad for one or two semesters based on bilateral agreements between their home university and a multitude of partner/guest universities. Credits earned within this framework will be accredited by the partner universities. The recognition of academic achievements is based on the requirements of the European Credit Transfer and Accumulation System
(
ECTS
)
, the respective examination regulations, and the Lisbon Convention. Important documents for recognition are the
Learning Agreement
and the Transcript of Records. For information about the
Grading System
please consult the
Examination Regulations
of the respective course of study. Appeals can be made at the Office of Academic and Student Affairs in case recognition is not granted.
Information for British citizens coming to Friedensau:
British citizens who wish to move to Germany after a "crash-out" Brexit would be allowed to enter without a visa, live and work for a maximum period of 3 months. Within this period they would have to apply for a residence and work permit with the relevant foreigners authority. Here you can find further information.
Student Mobility
Outgoing
Incoming
General information
Please contact the Admissions' Office for all matters concerning Visa, Health Insurance and Residence Registration.
Internships
Staff in Irland
From March 1st to 6th, just in time before a different situation arose because of the COVID-19 spread, three colleagues* of the Department of Christian Social Work and heads of the courses M.A. International Social Sciences and B.A. Social Work could carry out a staff mobility phase at Maynooth University in Ireland.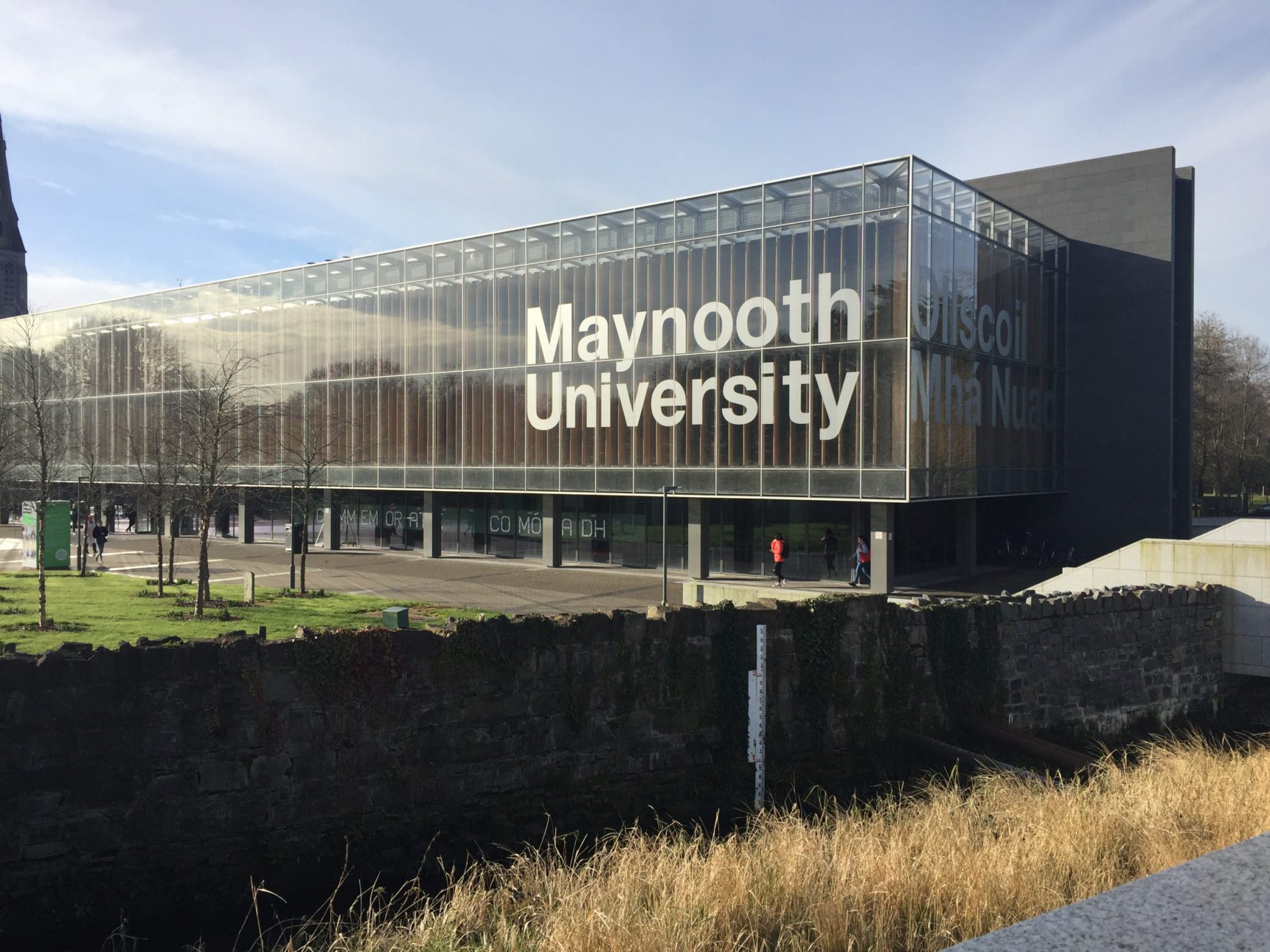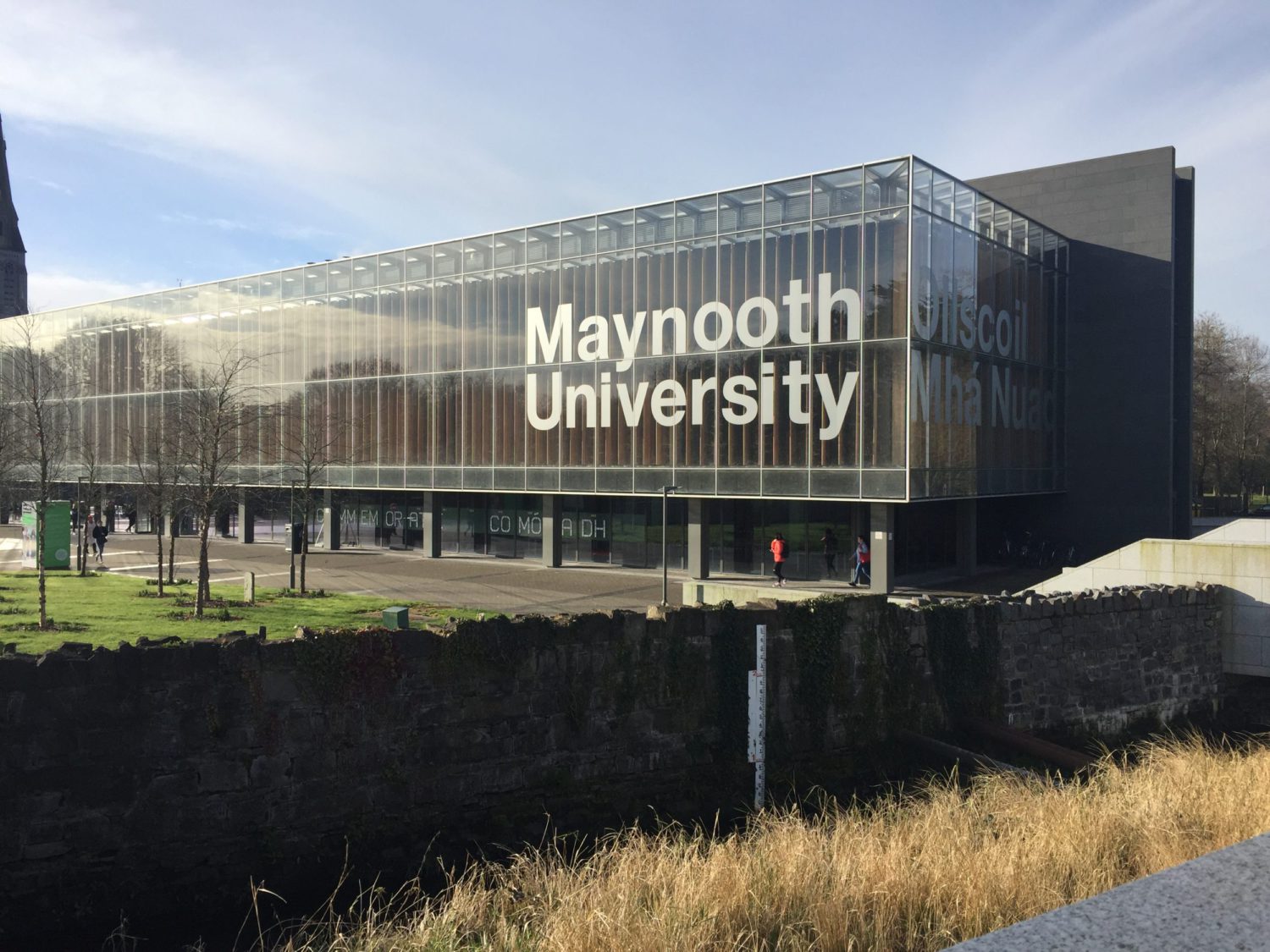 The aim was to get to know the internationalisation strategies of this university and the specific framework of the courses in the Department of International Development and the B.A. Social Work, to exchange ideas with colleagues, to see if and how possibilities for cooperation can be considered, to attend an e-learning workshop and last but not least to immerse in the English language and to experience Ireland and its culture.
So the week was packed with activities and impressions. We were warmly welcomed and there was a busy schedule which, in addition to the workshop, included various meetings with lecturers of different functions and responsibilities. The relationships and the exchange could be further deepened in the evening during a pub visit.
The workshop on e-learning showed us once again the relevance of the further development of digitalisation in higher education and motivated us to invest more attention and activities in this area. This necessity arose immediately after our return due to the emerging situation caused by COVID-19. This workshop was an ideal template for our current efforts and challenges to maintain teaching under these circumstances.
We have gained a better understanding of the specific framework of these courses at Maynooth University and will continue to explore the possibilities for collaboration in terms of curricula, student exchange opportunities, summer schools or internships. A joint workshop on "Teaching Development Studies in the Global North" is planned for this year in Friedensau. We look forward to welcoming our colleagues from Maynooth to Friedensau.
Internship in Irland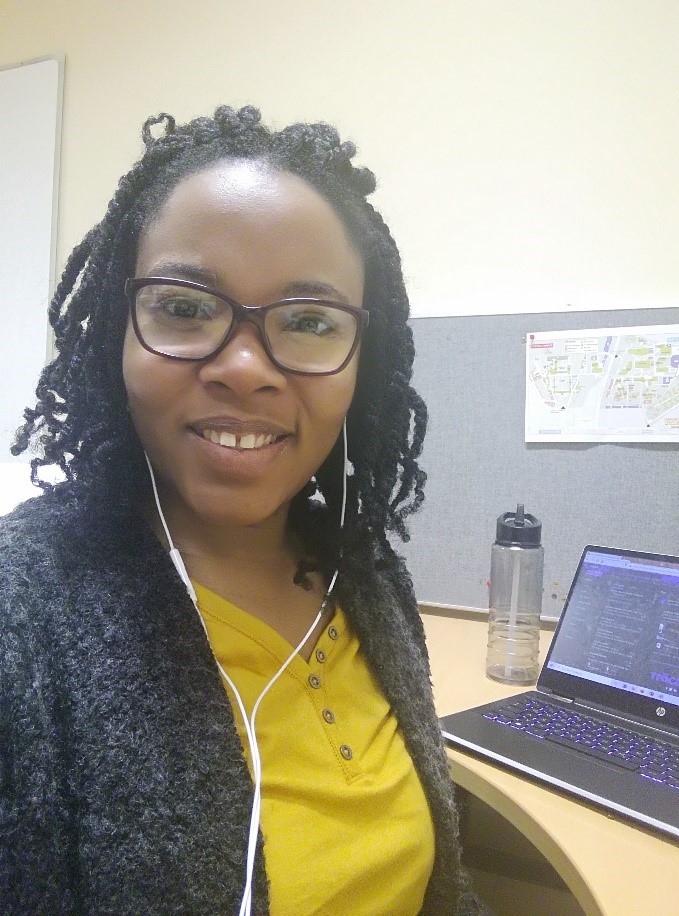 My name is Noémie. I am a student in International Social Sciences at Friedensau Adventist University in Germany. From the 6th January 2020 to the 5th March 2020, I was at Trócaire head office in Maynooth, Ireland for my internship. My trip to Ireland for my internship was sponsored by Erasmus+ and my university.  The process has been very smooth; the Erasmus+ office at Friedensau Adventist University assisted me throughout the whole process. The Erasmus mobility has given me free access to language classes to improve my English. I wanted to do my internship in a European professional organization. The opportunity of funding from Erasmus has helped me fulfill this goal. In addition, going in a completely new environment for my internship has been a very rich experience because I have gone through a multidimensional learning process. It has given me the opportunity to learn new ways of working, I have got some experience in a very professional environment, I have met many people and made new friends, I have got some knowledge about the Irish culture. Doing all this simultaneously and in a short period of time (2 months) was great. I am grateful for the opportunity and the support I have received from Erasmus+ and my University.
Sweden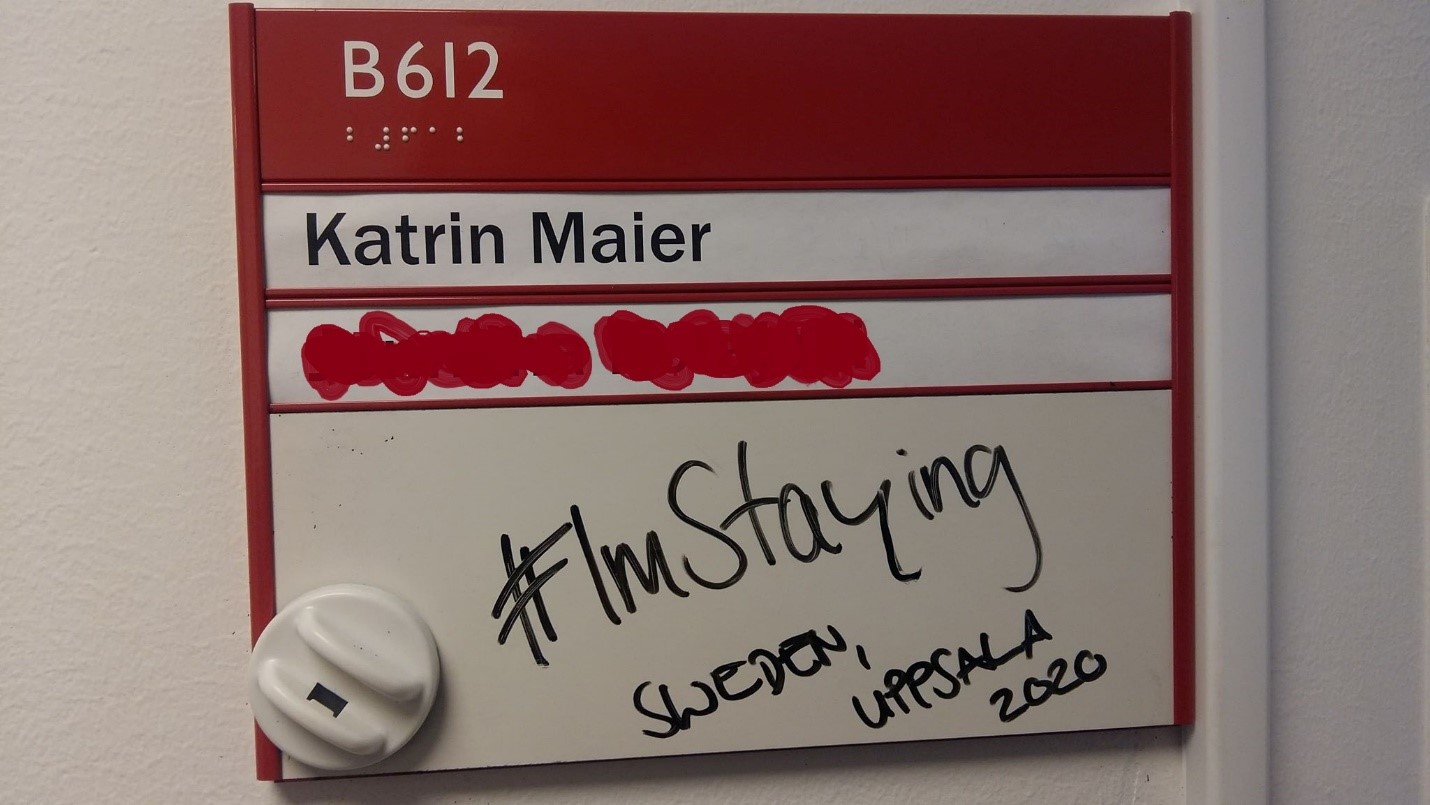 "Experiencing a different handling of the crisis strengthens my motivation to continue my internship and makes me see some creative approaches to keep public life running. Sweden is following an unique path showing great trust and hope in its people while keeping frustration low and sparking a multifaceted debate. Time will teach us more and hopefully have some lasting lessons for us all. Stay SAFE and don´t stop CARING."
Kathrin Maier
Home University: Otto-von-Guericke University, Magdeburg
Target country: Sweden
Host Institution: Uppsala University, Department of Peace and Conflict Research
Current status: Work in the Office and from "home"
Time: 2020-02-15  -  2020-05-15