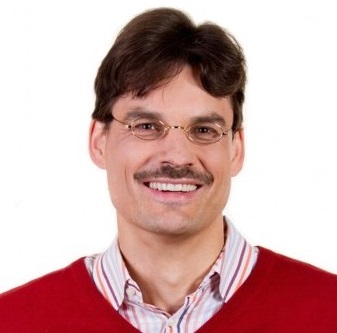 Vita
Geb. 1972, Abitur 1990 und Zivildienst bis 1991 in Tübingen
1991–1996 Studium an der Theologischen Hochschule Friedensau; Dipl.-Theol.
1993–1994 Missionsdienst in Algier (Algerien)
1997–2003 Dozent für Theologie, Tanzania Adventist College, Arusha, Tansania (jetzt University of Arusha)
seit 2003 Dozent für Systematische Theologie und Missionswissenschaft, Theologische Hochschule Friedensau
2005 Promotion zum PhD in Theology and Religious Studies an der University of Malawi. Thema der Dissertation: "Christian Remnant – African Folk Church: The History of Seventh-Day Adventism in Tanzania, 1903-1980". Veröffentlichte Version
2015–2019 Dekan des Fachbereichs Theologie, ThH Friedensau
2017 Habilitation, Karls-Universität Prag, Evangelisch-theologische Fakultät. Thema der Habilitationsschrift: "Interchurch Relations in Seventh-Day Adventist History: A Study in Ecumenics".